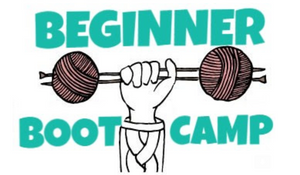 Ready to become a knitter?
BEGINNER BOOT CAMP is a series of 5 introductory classes that guide you from start to finish through 3 simple projects, each building in difficulty and adding new skills and techniques upon the last.
By the end of the 5 classes you will be knitting with ease and will have completed a cowl, a hat and a pair of finger-less gloves.

Classes are IN PERSON
Sundays 10-Noon
                                   August 27, September 10 & 24, October 8 & 22
Materials are not included - we set you up with everything you need during class.