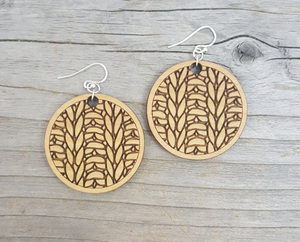 Wooden Knit earrings on sterling silver earwires. Each pair has the texture of a knit rib laser etched into the face. These earrings are 1.5" in diameter.

Made in small batches in Providence, RI, these earrings are versatile and lightweight enough to wear everyday. 

Because they are made of a natural material, the appearance of each ornament may slightly vary.